HAL's Intermediate Jet Trainer - SITARA
Air Chief Marshal Arup Raha on Wednesday expressed concerns over the delays in delivery schedules of 'Tejas' Light Combat Aircraft and intermediate jet trainer 'Sitara', both being developed indigenously, and their impact on operational capability.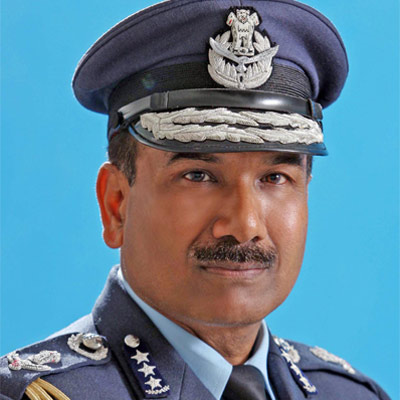 IAF chief Arup Raha
"The Air Chief expressed concerns over the delays in delivery schedules and their impact on operational readiness. He also expressed his concern on the effect of these delays on basic pilot training in the IAF," the IAF said in a statement after the three-day Air Force Commanders' Conference concluded.
On the last day, representatives of Ordinance Factory Board (OFB), Bharat Dynamics Ltd (BDL) and Hindustan Aeronautics Ltd (HAL) briefed the Air Chief in the presence of Secretary, Defence Production.
The OFB, BDL and HAL teams put on table the constraints on their side and both parties agreed to take the programmes forward through discussions and by working out mutually acceptable solutions, the statement said.
His remarks comes at a time when IAF is flying with 34 Squadrons of fighter aircraft even though the sanctioned strength is 42. A worrying scenario is that over 10 squadrons of MiG 21s will start seeing phasing out from 2017. However, the effort is on to extend them by a few more years.
IAF has been banking on Rafale, the indigenously developed Light Combat Aircraft Tejas and the Fifth Generation Fighter Aircraft deal with Russia to augment its strength. However, all the three projects are running behind schedule. Adding to the worry is the continued delay in Sitara intermediate jet trainer (IJT) programme, which was first sanctioned in 1999.
Sources said the project has been further delayed by few more years years after missing seven deadlines for getting initial operational clearance following the formal approval by the Cabinet Committee on Security in March 2005. Future plans for enhancing IAF's capability were also discussed during the conference.
In his concluding address the Air Chief expressed satisfaction with the operational preparedness of the IAF to meet any challenge to National security. He elaborated upon the "fragile and tenuous situation" in the neighbourhood and the importance of the IAF to remain ever prepared and vigilant and respond swiftly.