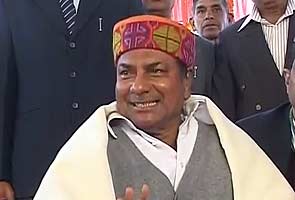 Defence Minister A K Antony has cautioned the three
service
chiefs, asking them to
ensure
that all weapons trial are fair and transparent at all stages. Mr Antony's advice comes days after the Ministry of Defence wrote to the Italian Government seeking
details
of the
internal
probe into helicopter maker Finmeccanica for allegedly paying bribes to secure contacts across the world, including
India
.
The minister's caution came on a day when the ministry's Defence Acquisition Council cleared buying equipment worth Rs. 6,000 crore. The ministry cleared proposals for procurement of 3,000 Light Support Vehicles (LSVs) for the Army at a cost of Rs. 1,500 crore and Special Operations Vessels (SOVs) for the Marine Commandos of the Navy at a cost of Rs. 1,700 crore.
The meeting also cleared proposals for purchase of Search and Rescue (SAR) equipment for Indian Air Force (IAF) choppers at a cost of Rs. 1,000 crore, 3,000 Hand-held Thermal Imagers (HHTIs) that help see in the dark for the Army at Rs. 800 crore and a Cadet
Training
Ship for the Navy at Rs. 480 crore which will be built by private sector ABG Shipyard, they said.
Finmeccanica and its subsidiary AgustaWestland have been dealing with the Indian armed forces to sell its helicopters. One of the deals, worth $720 million, is for 12 VIP helicopters to be used by the Prime Minister and President. This was signed in 2010.
The other was a bid by the
company
for India's requirement of 197 light utility helicopters to replace its aging fleet of Cheetahs and Chetaks. Though Finmeccanica's bid was rejected, India has asked the Italian government to share details of an investigation that has revealed that an Indian Army brigadier, who led evalution trials, offered to doctor them favourably for a $5 million bribe.
Finmeccanica is being investigated by Rome after some its former employees alleged that the defence conglomerate had regularly paid bribes across the world to secure contracts. The MoD wants to find out if kickbacks were paid for the $720 million deal too.
Finmeccanica had vehemently denied payinig any kickback, saying in a statement, "AgustaWestland is not involved in any irregularity concerning the supply of its helicopters to India."
The Indian Embassy in Rome on its part wrote back to New Delhi saying that while Italy wasn't sharing any details, inquiries from its local
sources
hadn't revealed anything negative.